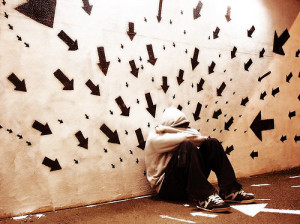 "Pardon! Never heard of it before!". Yes, this is what I get to listen most of the times, on revealing my college's name. Not every college can be famous! Not every college can be tagged as 'IIT', not every college is in Delhi, Mumbai or Bangalore. But does that mean that those who are in other colleges aren't intellectual enough to be recognized? Or is it that colleges are the stamp for the student's quality?
Quite anxious we became about our fate, on hearing "Your college is not even half decade old, how can you expect an offer of more than 3.2 L?"  But why not! How can any big company judge the quality of the knowledge that the students have, by the age of their college! No student survives without self learning in any college. It's us who grab the lessons on our own, had we been taught or not. It's us who find out our passion and work for it, had we been guided or not. I also get to listen, "You shall not worry, a topper you are after all." Now how does that fit in the frame? Marks are just the measure of one's obedience and not knowledge! In a batch of 60 students, not all can be incredible with all the subjects. And not all the subjects with which they are good at, are necessarily being taught in the class.
Take a break..
Vacations are known to be the best time of the academic year, but just till schools. Not a single vacation in college passes without the constant strain of taking up a good activity to enhance the profile. Unlike schools, we no longer plan to join dance, singing or acting clubs. Rather, we start looking for internships at startups or good projects with the professors. Undoubtedly it is good to opt for those, but only for those, who really have the desire for working in that domain! Recently Google offered 1.27 Cr package to a student from Delhi, and it became the hot news. And most of the young minds influenced their dreams by the same. Did anyone bother to notice why was he hired? Would Google have hire him had he been pursuing his domain under pressure or under the stress of proving himself better than others?
Admit it, most of us seek to strike the best deals, not because of our passion or enthusiasm, but to mainly boast about it. All of a sudden our dreams started longing for the appreciation of the people around. All of a sudden, we started finding our passion in the things that gain us  fame. All of a sudden, we tend to forget the real meaning of being oneself, being unique.
When did that happen and how do we make it stop?