Hello readers!
Today in internship stories we bring to you internship experience of Prajwal P, who is our co-founder and CTO sharing his internship experience India Innovation Labs.
We asked him few questions and here is what he has to say about them.
How would you Explain what you did in your internship to your grandma ?
Okay i would never try explaining image processing or augmented reality to anyone but let me try. When i turn on my camera and see something with my phone say a newspaper i just don't see a boring old newspaper i can see all the useful stuff say about an advertisement on the newspaper like where to buy or a video starts playing when i see a movie poster or music starts playing when i hover over some music band.
Why did u join this internship ?
India innovation labs & it's folks looked really cool. They were working on some latest research technologies which instantly drew me to them.
Impact that you made ?
I got to do research and build a prototype on augmented reality which i think was useful to them. I was happy about whatever impact i could make. 
Expectations Before joining ?
I was thinking it would be a boring corporate 9 to 5 kind of a experience.
How does it feel after ending ?
Was blown away by the experience, the people i met, the fun we had, building things, learning tons of stuff etc.etc.etc.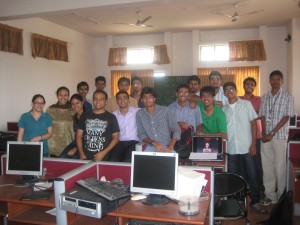 Got to Learn ?
Got inside view of how a research startup functions. Got to learn image processing & programming principles.
Differences that you saw in yourself after internship ?
I had definitely grown more mature and confident after the internship. 
Most Awesome / Funniest / Best thing that happened ?
Playing counter strike, teasing mentors, running around for submissions presentations, working on really cool stuff i can go on and on.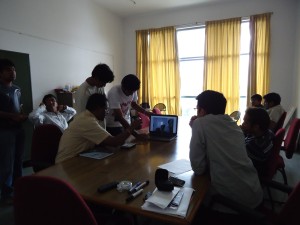 Biggest mistake you made ?
We started playing counter strike and we got carried away. We started shouting cheering and then we got blasting by our mentors
Advice to interns ?
After interning the main takeaway for me was i got to know what i love doing and what i hate. This was the best way to explore my career options along with all the other benefits. So my advice is to really go wild & explore your interests through internships.
We thank Prajwal, for sharing his experience with all of us!
Readers, do tell us what do you feel about Prajwal's internship experience. You can also post your questions to him in the comments section. We would also love to know about your internship experiences, and from now on, we would be featuring them here!
Next experience…coming soon…