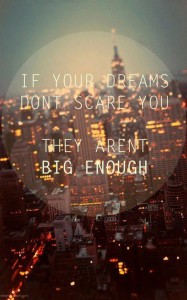 If your dreams don't scare you, they aren't big enough. Considering its possibility of turning into reality or the risk that you might need to take, is all secondary. At least dare to dream, and we are here to help you. This is an initiative to build such a team that can help you pursue your dreams, your interest in the best possible way.
Hundreds of people, thousands of dreams, millions of opportunities, yet unnoticed. The purpose behind building this team is to take you through a journey of your interest where you explore, learn and grow in the field that you chose, where you discover and enhance yourself in the direction of your interest.
In our country after completing grade 12, you have hundreds of career options in front of you, irrespective of the domain you are in. But are you actually aware of all of those? No, not even 10% of those are known to you. And you land up choosing what majority opts for, maybe due to peer influence, or parental pressure, or society norms.
Confusion and uncertainty prevail throughout, but self-discovery is an important aspect, and once you are done with that, it's never too late to go for it. Doesn't matter which career you have opted for, but you can always give yourself a chance to be what you truly want to be, where you desire to see yourself ahead. By joining us, you can explore various domains by taking up projects, activities, internships and discover what is really in store for you. Once you recognize your true calling, you can grow in that field of yours, with forming a strong network in that background, so that the 'risk' factor of going for what you like, would decrease.
Here, is a chance to peep out of the rat race, to stop for a while, and to recognize yourself. Following what others do, is no way out, as no two people are same. Know yourself, and do what you are really passionate about because life too short to not live it on your own terms.